Ethical and cultural issues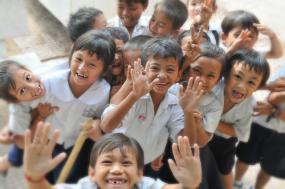 There are many issues to consider when working in another country. Stay tuned for more information and resources.
The American College of Surgeons Operation Giving Back Volunteer Resources page has an excellent volunteer toolkit to get you started.
Here are a few articles available on pubmed:
Ethics
Myser, C. Defining "Global Health Ethics" : Offering a Research Agenda for More Bioethics and Multidisciplinary Contributions-From the Global South and Beyond the Health Sciences-to Enrich Global Health and Global HealthEthics Initiatives. J Bioeth Inq. 2015 Mar 21.
Chukwuneke, F, Umeora, O, Maduabuchi, J, and Egbunike, N. Global Bioethics and Culture in a Pluralistic World: How does Culture influence Bioethics in Africa? Ann Med Health Sci Res. 2014 Sep;4(5):672-5. doi: 10.4103/2141-9248.141495.
Wall, AE. Ethics in global surgery. World J Surg. 2014 Jul;38(7):1574-80. doi: 10.1007/s00268-014-2600-5.
Twinning and Partnerships
Azzie G, Bickler S, Farmer D, et al:  Partnerships for developing pediatric surgery care in low-income countries.  J Pediatr Surg 2008;43:2273-2274.
Macdonagh R, Jiddawi M, Parry V:  Twinning:  The future for sustainable collaboration.  BJU International 2002;89(supplement 1):13-17.
Riviello R, Ozgediz D, et al:  Role of collaborative academic partnerships in surgical training, education, and provision.  World J Surg 2010; 459-465.
Volunteerism
Hayanga AJ:  Volunteerism in general surgery residency:  Fostering sustainable global academic partnerships.  Arch Surg 2007;142:577-579.
Ozgediz D, Roayaie K, Debas H, et al:  Surgery in developing countries:  Essential training in residency.  Arch Surg 2005;140:795-800.
Powell AC, Mueller C, Kingham P, et al:  International experience, electives, and volunteerism in surgical training:  A survey of resident interest.  J Am Coll Surg 2007;205:162-168.
Jayaraman SP, Ayzengart AL, Goetz LH, et al:  Global health in general surgery residency:  A national survey.  J Am Coll Surg 2009;208:426-433.
Barton A, Williams D, Beveridge M:  A survey of Canadian general surgery residents' interest in international surgery.  Canadian J Surg 2008; 51: 125-129.
Thompson MJ, Huntington MK, Hunt D, et al:  Educational effects of international health electives on U.S. and Canadian medical students and residents:  A literature review.  Acad Med 2003;78:342-347.
Bernstein M:  Ethical dilemmas encountered while operating and teaching within a developing country.  Can J Surg 2004; 47: 170-172,.
Casey KM:  The global impact of surgical volunteerism.  Surg Clin N Am 2007;87:949-960.
Butler MW:   Fragmented international volunteerism:  Need for a global pediatric surgery network.  J Pediatr Surg 2010; 5: 303-309.
Short-Term Volunteer Work
Meier D:  Opportunities and improvisation:  A pediatric surgeon's suggestions for successful short-term surgical volunteer work in resource-poor areas.  World J Surg 2010; 34: 941-446.
Maki J, Qualls M, White B, et al:  Health impact assessment and short-term medical missions:  A methods study to evaluate quality of care.  BMC Health Services Research 2008; Volume 8:  Article 121.
Ethical Considerations for Short-Term Experiences by Trainees in Global Health.  JAMA 2008; 300:1456-1458.
Wolfberg AJ:  Volunteering Overseas—Lessons from the Surgical Brigades.  NEJM 2006:  354: 443-445.
Steffes B, Steffes A:  Handbook for short-term medical missionaries.
Disasters
Disaster management among pediatric surgeons:  Preparedness, training, and involvement.  Am J Disaster Med 2008; 3:5-14.